Unassisted Homebirth (UHB) - giving birth without a doctor or midwife
Click below to play an important message from Lynn M. Griesemer, author of Unassisted Homebirth: An Act of Love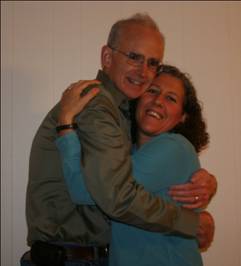 Childbirth and Marital Bonding
on The Jenny Hatch Show
www.blogtalkradio.com/jenny-hatch
Friday, March 19, 1:00-2:00pm EST
Guests: Bob and Lynn Griesemer
Help us spread the word by telling at least one person about this program, particularly someone who is newly engaged, newly married or in the childbearing years. Thank you.
You can listen to the program using the above player.
Pass Along CD offer:
My GOAL is to get this important message out to as many people as possible. My GIFT to you is 20 CDs for $100.00. My HOPE is that you will give most of them to people who will value my message.
Lynn was a guest on four other radio programs-
-Carrie Lauth's Natural Moms Talk Radio
http://naturalmomstalkradio.com/blog/natural-moms-podcast-84/
-Celesta Rannisiís Timely Topics in Childbirth. http://www.sandiegohomebirth.com/radio-show/Unassisted-Birth-with-Lynn-Griesemer, 3/19/08. One hour interview about unassisted homebirth. Celesta is a California Midwife who probes Lynn about why someone would not want a midwife-attended birth. They discuss how to prepare for an unassisted birth, important considerations when planning an unassisted birth and three callers asked excellent questions.
Click here to listen to an mp3 file of the interview.
-Lesly Federiciís New Mom Coach. http://www.blogtalkradio.com/usmilemom. 3/7/08. One hour discussion of Lynnís birth stories, why she chose unassisted homebirth, benefits of unassisted birth, what women in the childbearing years need to know.
Click on this button to listen to the complete show.
-Kemi Ingramís The Radio Mom Show. www.theradiomom.com/TuneIn.html. Episode #56. 15-minute interview. Discussion of 8 important questions for expectant moms.
Click here to listen to an mp3 file of the interview.
CURRENT PUBLICATIONS:
Your Body, Your Birth: Secrets for a Satisfying and Successful Birth
(CD)
Unassisted Homebirth: An Act of Love
(Book)
Thereís a massive crisis going on in delivery rooms everyday. If you do not prepare yourself for childbirth, your deepest desire for a satisfying moment may become your most disturbing memory.
As author of Unassisted Homebirth: An Act of Love, I believe that my book is an important resource RIGHT NOW - regardless of what is occurring technologically. And my book can help anyone who is pregnant - even those who do not desire an unassisted homebirth, but want to improve upon their knowledge and trust in the birth process. You should be panic stricken about medical professionals who couldnít care less that you have a peaceful, emotional, sexual, feminine birth.
The Birth of Your Dreams: How to Have a Successful Birth
This book is available only as part of the Childbirth Success Kit.
Includes a book, CD, a booklet containing 10 important articles and a phone consultation.
1st National Husband / Wife Homebirth Conference Tapes
(available in MP3 format TBD)
---
Finally, a motivational and inspirational childbirth CD.
Your Body, Your Birth: Secrets for a Satisfying and Successful Birth
Most new mothers leave the hospital overjoyed with their newborn baby in their arms, but they are not overjoyed about their childbirth experience. Discover the secrets that will help you experience a satisfying and successful birth next time.
Your Body, Your Birth inspires, encourages and reveals secrets for a rewarding birth experience Ė one you can cherish for the rest of your life.